Beginner Tennis Lesson Tuesdays in Barnes Tennis Center in Pt Loma
Free Agent i

Registration Types

Free Agent - You're an individual who wants to get in the game & meet new friends! Once you register, we'll match you with others to form a team.
$185.00
| | | |
| --- | --- | --- |
| Tier | Expires | Price |
| Early Bird | 10/14/19 | $175.00 |
| Regular | 12/3/19 | $185.00 |
LEAGUE DETAILS
It's safe to say you probably aren't looking to enter the next Wimbledon, but that doesn't mean you can't learn one of the best sports to get you in shape and have fun.

We can teach you the basics in four 2 hour classes with a tennis professional and a round robin tournament for all players on the fifth week.

Lessons will cover the basics of tennis including:

Ground Strokes, Forehand and Backhand
Volleys at the net
Overhead shots
Serves and Returns

This class is intended for beginners wanting to learn and practice tennis basics.
CHAMP PRIZE
VAVi
Champ Headbands
Bobblehead
Trophy
$30 Voucher
Off Next Season
VAV
i

HAPPY HOUR



MOTHER'S SALOON
$14 Malibu Buckets
$7.50 Jameson
$10 Coors Light Pitchers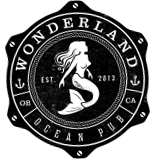 WONDERLAND OCEAN PUB
$9 Coors Light Pitcher
10% off total bill